If you're reading this, it's because I'm not dead. Although my social media absence has probably made some of you wonder – which is the point of this blog post, mostly.
Truth be told, I have felt like a total fraud…
I have spent a good majority of this year preaching freedom. Fighting the good fight, rallying the troops, and hyping women up to press on! I often imagine myself standing on a battle field with a mighty troop of Godly women.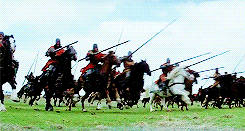 With our faces painted with war paint, we take hold of our weapons and let out the most fierce battle cry this world has ever heard. We know that victory is ours. And of course, I am basically William Wallace in this scenario.
But, it's hard to continue on as a leader who preaches freedom in Christ – when you are feeling heavy. It left me feeling like a fake. Not to mention the internal struggle with temptations, fighting anxiety attacks, dealing with grief, and forcing myself to get out of bed to show up to a job that I absolutely hated. To put it nicely, I was a total mess.
I quit responding to text messages from friends. I quit praying. I quit my job without anything else lined up. To really put my mental state into perspective, one night, I ended up drunk crying over a bag of Taco Bell at 2am. It was like my early twenties all over again.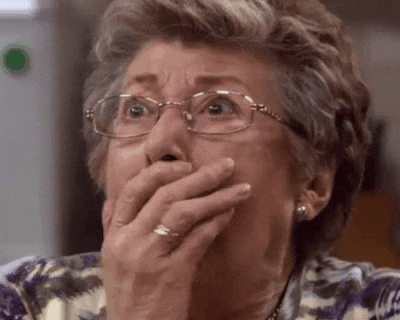 I wish I could insert here some incredible story of redemption. I want to tell you all that I am out of the weeds and running freely thru the pasture.
Unfortunately, I cant. This story is still being written. I am still feeling the heaviness and some days, I am an emotional mess with thoughts that would make my great-grandma roll over in her grave.
But, here is what I can say; In the middle of me not praying, drinking more than I should, and acting incredibly irresponsible in the form of walking out on a job before my two weeks were up – God blessed me.
I was offered a job with a company that has a heart for God's church. Like, an unbelievable – too good to be true – job offer. Not only that, but with this job I would be able to pursue the things that I truly want to pursue more…freely. My first week in this new role was one of the easiest, stress free, positive work environments that I have ever been in. It checks off on literally all the boxes. The secret prayers of my heart that I refused to speak out loud, for fear of getting my hopes up, were answered loud and clear.
I am learning that God isn't just the God of my highlight reel – He's also the God of my heartache. He is present in the darkest areas of my mind – right in the middle of my thoughts. Ever present. Ever loving.
In the middle of all the chaos that has been going on in my heart – I feel God softly saying that I don't have to have it all figured out in order for Him to love me. I don't have to pretend like I am not still grieving and hurting over the loss of our baby. I don't have to be strong and held together, just because I am a leader in my little community of women. I don't even have to act like the Christian who never has doubts.
I have no idea when my heart will heal, or when the temptation of walking away from it all will pass but I do know that I am not alone in this. I feel the Holy Spirit praying for me when I don't have the words to pray and carrying me through to the next day when I can barely function. It's by no means the end of my struggle, but it's enough to remind me that the promises of God still stand. Even when I am not.
— Brittani, XOXO